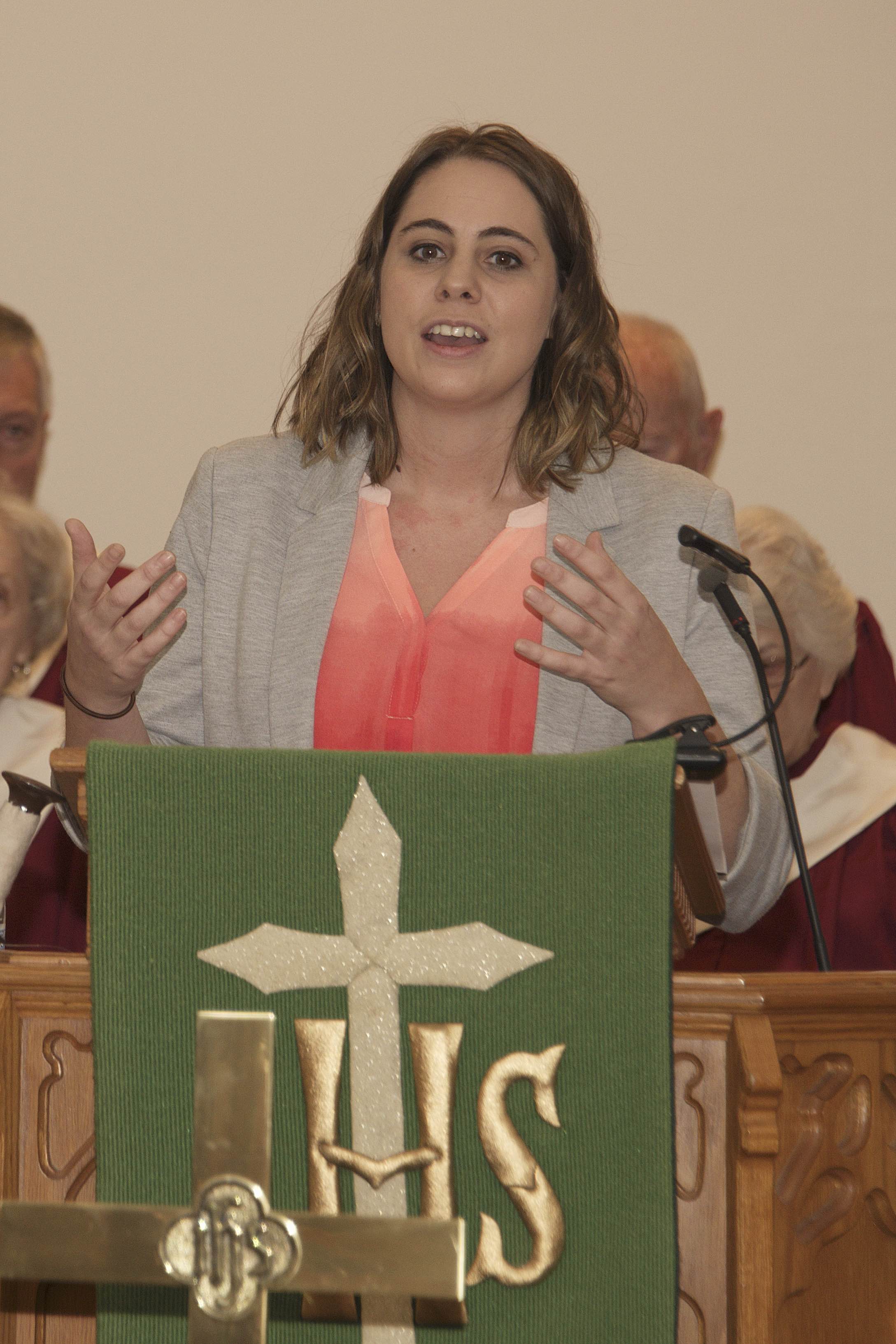 Deb Swets has been called to be the next Pastor of Wheatland Presbyterian Church in Plainfield, IL. Deb is a native of southeastern Wisconsin and grew up in the Christian Reformed Church. During her time as a Music Education major at Trinity Christian College in Palos Heights, IL, she began to feel the call to ministry. Deb graduated Trinity with a double major in Music and Theology with the intention of pursuing a career in church music. However, after giving a brief meditation during a chapel service at Trinity, she was encouraged by several professors to attend seminary.
Her post-graduation years began as a personal assistant to the CEO of a marine science camp on Catalina Island. It was during this time she began to seriously consider seminary. The Southern California weather kept her on the west coast, and she enrolled at Fuller Theological Seminary in September 2011 where she was introduced to the Presbyterian Church USA. She began attending Knox Presbyterian Church in Pasadena, becoming a Youth and Worship intern, exploring pastoral ministry.
After graduating from Fuller, Deb moved back to Wisconsin in August 2014 to complete her Clinical Pastoral Education unit at Rockford Memorial Hospital. She became a member of Rock Prairie Presbyterian Church in Janesville, and was elected a Ruling Elder in 2016. She has preached and done pastoral care work in the pastor's absence.
Deb's family includes two older brothers and a nephew. She enjoys reading, beekeeping, cooking, knitting, and singing. Her passions include the Old Testament, ecology, cats, musicals, and potatoes. Her favorite Bible story can be found in 1 Kings 18-19.
Click here to contact Pastor Deb.